Quick Note: School has been incredibly hectic lately which is why I am a bit behind in my posts. Things should be calming down in a week or so so I will be able to post more regularly. Thanks to those who have been visiting.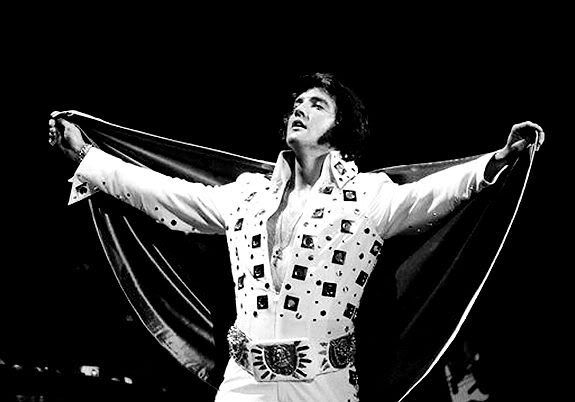 Some gigs are almost as legendary as the artists that performed at them. Think of The Beatles at Shea, The Who at Leeds, Hendrix at Monterey, The Pistols at Winterland, The Clash at Bonds or The Stone Roses at Spike Island. Only Elvis Presley though could make
headlines all over the world
just because of the discovery of some unreleased photos from one of his most powerful stands, the towering Madison Square Garden concerts from 72.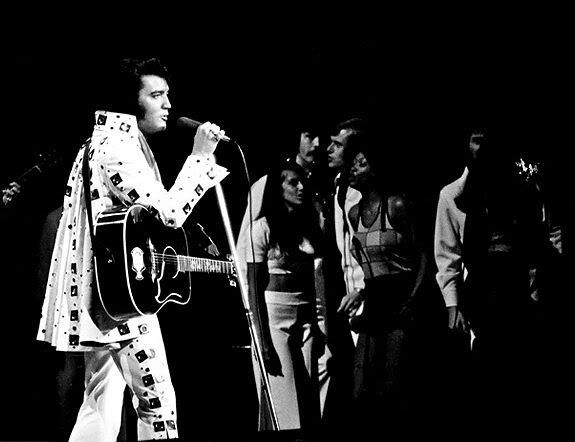 The 40 plus photos, a handful have already leaked for the press, by George Kalinsky are reportedly heading down to Memphis to be put on display at a special exhibit at Graceland. The one at the top of this post is currently on display as a huge poster overlooking Times Square. I can't wait to see the rest of them.
I wish Kalinsky would have gotten some shots of the audience as well since it included everyone from David Bowie to members of Led Zeppelin and some of the original New York punk scene among many other rock luminaries.
For more on Elvis at The Garden, please visit
this exhaustive site
dedicated to the series of shows he did there.